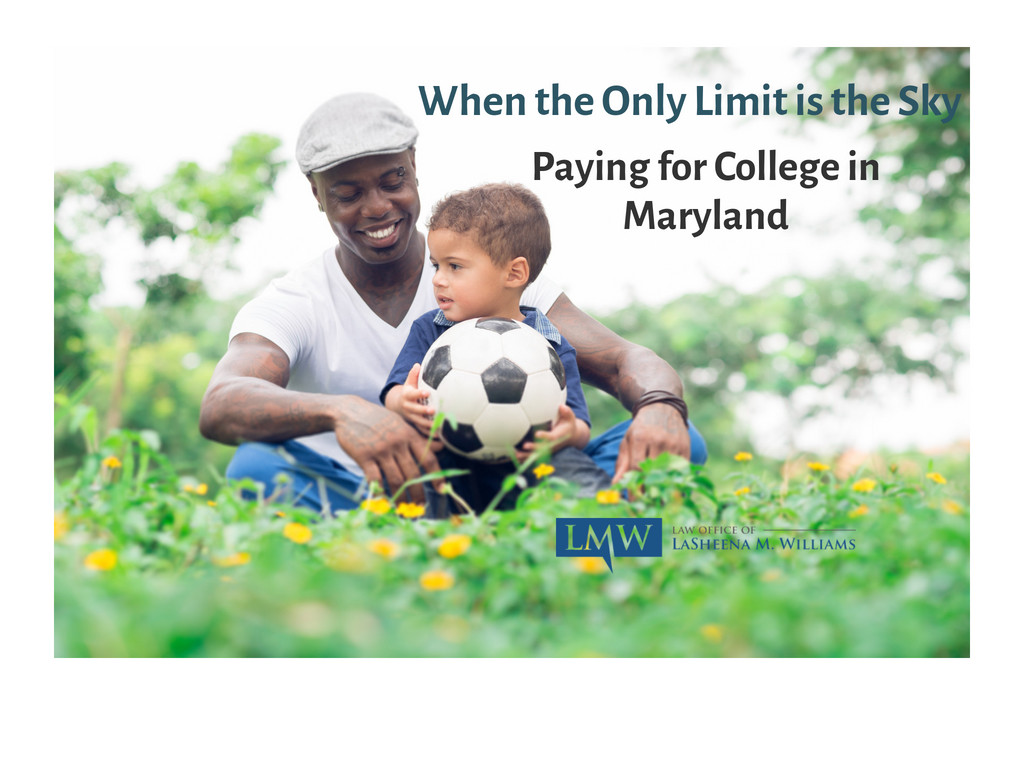 In Maryland, many parents understand the value in ensuring their children receive a post-secondary education. Today's job market is intensely competitive, and anyone without at least some post-high school education or training is usually at a significant disadvantage. Even if you expect your child to pursue a trade rather than a college degree, you probably realize he or she will need financial support to assist in paying for training.
Maryland child support orders do not typically include provisions for college tuition. Child support is designed to help meet a child's fundamental needs until they  reach the age of majority. For Maryland families, college tuition is not considered when making a child support determination.
As a parent, you may feel that it is your parental responsibility to pay for your child's continued education. If you intend to pay for college in Maryland, you may want to ensure that your co-parent will also contribute to your child's post-secondary education expenses.
Is your co-parent legally required to contribute to your children's college costs in Maryland?
Maryland does not require a parent to pay for their child's post-secondary education. If  you are seeking a divorce, it is natural for one or both parents to worry about how college education will be covered. In order to address paying for college, many parents include provisions regarding college tuition support in child support or comprehensive marital settlement agreements.
If you and your co-parent have a signed agreement to financially contribute to post-secondary education expenses, and your agreement is incorporated into your child support order, child custody order, marital settlement agreement, or judgment of divorce, then your co-parent will have a legal obligation to pay for your child's continued education. Having an executed agreement that includes provisions to pay for post-secondary education, can significantly alleviate the burden of  protecting your child's future.
 How can you ensure your co-parent contributes to your child's college education in Maryland?
If you believe your child will need financial help to pay for college in Maryland, you can contact an experienced child support attorney to include terms regarding post-secondary education in your marital settlement or custody agreement.
If you want to learn more about paying for college in Maryland, please feel free to contact the Law Office of LaSheena M. Williams at (301) 778 – 9950 or schedule your consultation today.
Our firm ardently represents clients across Rockville, Bethesda, Gaithersburg, Silver Spring, Takoma Park, Chevy Chase, College Park, Cheverly, Greenbelt, Oxon Hill, Hyattsville, Upper Marlboro, Largo, Bowie and surrounding communities.