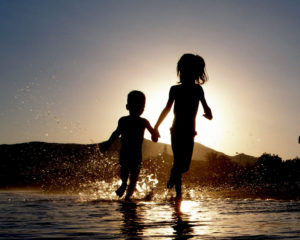 When a relationship dissolves and children are involved, a primary concern for most parents is child care and economic stability. Maryland child support, whether entered into voluntarily or by court order, plays a vital role in maintaining a children's wellbeing. In Maryland, child support not only ensures financial security for families, but it also allows both parents to contribute to their child's growth and development.
Maryland Child Support Obligations
Maryland child support is awarded according to the Maryland Child Support Guidelines. Typically, the parent who has primary physical custody of the children will be awarded child support. In determining the proper amount a non-custodial parent must pay, a judge will look to the Maryland Child Support Guidelines, which calculates support based on a proportion of each parent's gross income. Overall, Maryland child support obligations may be impacted by several other costs and expenses including:
health care insurance
extraordinary medical care
childcare costs
prior child support orders
alimony
Maryland child support is divided between the parents in proportion to their adjusted actual incomes and custody of the children. In many cases, problems arise over each parent's respective child support obligations, especially where one parent exceeds the number of overnight visitations but has very little parental involvement in other areas of the children's lives. As overnight visits increase, the amount of child support to the custodial parent may be negatively impacted.
Maryland Child Support Modifications
In Maryland a party seeking to modify child support must demonstrate that a "material change in circumstances" has occurred since child support was last calculated, and that such a change justifies a change in child support. Changes in income or childcare costs, health insurance or incomes are common reasons to seek a modification in child support. A formal amendment to the previous support order is typically the only way to change child support, either through a voluntary consent agreement or a Maryland court order to amend a child support obligation.
Speak with a Qualified Maryland Child Support Attorney
If you are seeking child support or a child support modification in Prince George's County or Montgomery County, or you simply have questions about your rights as a parent, the Law Office of LaSheena M. Williams, LLC can help. Let the Law Office of LaSheena M. Williams, LLC work with you to assure a fair and equitable child support solution for you and your children. You can reach us at (301) 778 – 9950 or by leaving an online request for a consultation.
We are here to help you reach the best solution for you and your family.