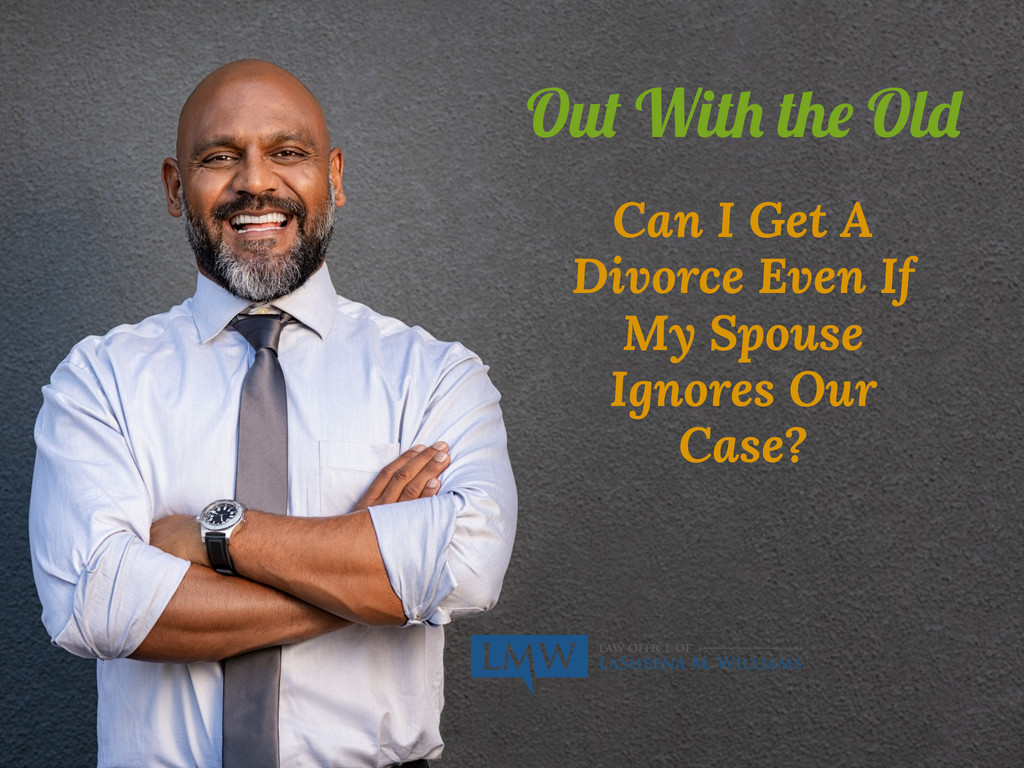 The divorce process can be stressful, especially when your ex is uncooperative. However, even if your ex refuses to participate in your divorce, your case can still move forward.
In Maryland, under certain circumstances, you can obtain a default divorce from your spouse even if they refuse to acknowledge your efforts to divorce them.
What Is A Default Divorce in Maryland?
When you are ready to start the divorce process, you file a divorce complaint with the court. After filing for divorce you must be formally notify your spouse that a divorce has been initiated. This notification can be served by several court approved methods. Your spouse then has the opportunity to respond to your divorce complaint by either confirming, denying or filing a counter-complaint.
When May A Default Divorce Arise in Montgomery County, Maryland and Prince George's County, Maryland? 
A Maryland Default Divorce can arise when your spouse is properly served with your Complaint for Divorce but they refuse to respond to your complaint. Some people decline to respond in divorce proceedings because they believe that by doing so they are slowing down the process or stopping it entirely. However, as long as proof of proper service is filed, and you request a default be granted, the court may grant your requested divorce and other divorce related relief.
If a spouse responds to the divorce complaint by appearing before the court within the allotted time frame, they can ask the court to set aside the default so that they can make their wishes known to the court on how they want to approach the divorce
What Happens If The Court Grants My Spouse a Default Judgment? 
If you do not respond to a served divorce petition within the appropriate time frame, and the court grants your spouse a default judgment, your divorce case will likely proceed without your participation. A default judgment also restricts your right to object to the contents of the divorce complaint. Therefore, the outcomes of the divorce case will most likely favor your spouse. To protect your legal rights, you should consult an experienced attorney.
Contact Our Experienced Maryland Family Law Attorneys Regarding Your Sale in Lieu of Partition case in Montgomery County, Maryland and Prince George's County, Maryland
If you have questions or concerns about obtaining a Maryland Default Divorce, please contact the Law Office of LaSheena M. Williams, LLC today. You can reach attorney LaSheena M. Williams at (301) 778-9950 or by leaving an online request for a consultation.
Our firm ardently represents clients across Rockville, Bethesda, Gaithersburg, Silver Spring, Takoma Park, Chevy Chase, College Park, Cheverly, Greenbelt, Oxon Hill, Hyattsville, Upper Marlboro, Largo, Bowie and surrounding communities.