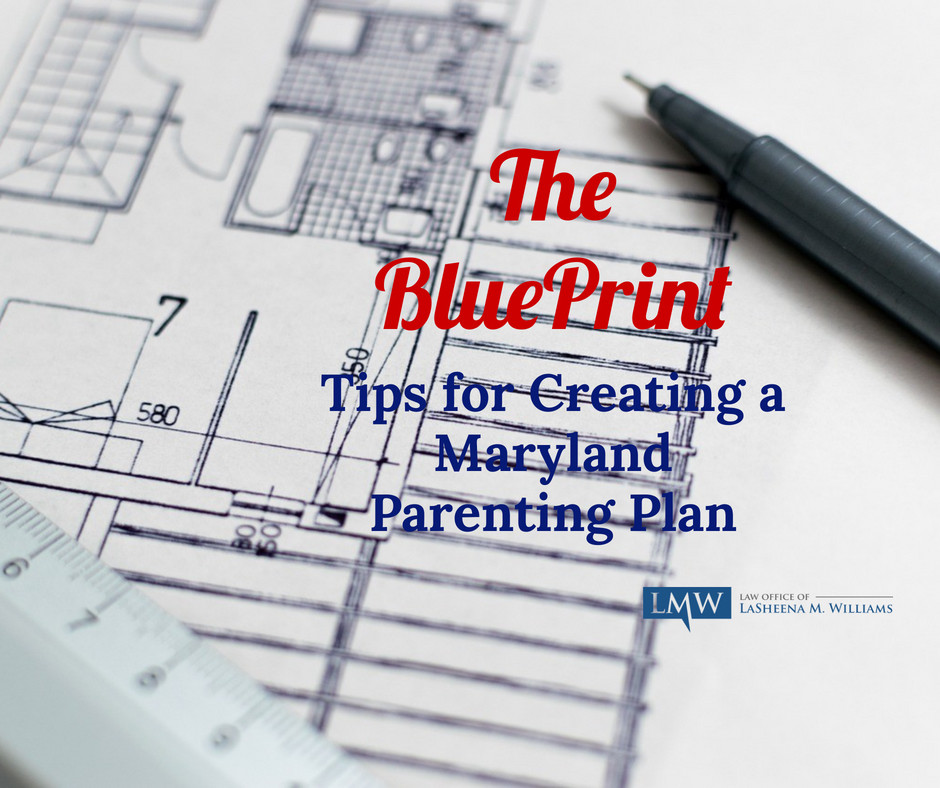 When going through a divorce, it is important to establish a reliable parenting plan. Regardless of what you feel for your ex, your children deserve the structure and stability that a parenting plan provides. As you create the plan, the best interests of your children should be the top priority. Here are some tips for creating a parenting plan.
Why Do I Need A Parenting Plan in Maryland?
When deciding how to raise your child after a separation, a parenting plan establishes a concrete formula. Parenting plans are a guide for how parents will handle child-related issues. Parents, can decide what is best for their child after considering their needs through parenting plan, rather than the court making its own decisions through a court order. Parenting plans foster collaborative co-parenting and ensure the child's continued relationship with both parents. The goal of the plan is to provide predictability and structure for how the family will function when the parents are no longer under the same roof.
What Should Be Included in the Parenting Plan?
When creating a parenting plan for your family, you do not want to leave anything out. You should know what holidays and events are most important to you. Certain topics that should be included in your parenting plan are, including but not limited to: Special Occasions (holidays, school breaks, etc.), Vacation & Travel Arrangements, Expenses, Limiting Contact with Certain Persons, and Behavioral Considerations. A well-written plan with a clear framework can be an extremely useful guide for future decision-making and unexpected situations.
What Makes a Good Parenting Plan in Montgomery County, Maryland and Prince George's County, Maryland
An effective parenting plan requires:
Creating a parenting schedule: Divorce can disrupt children's lives, so a schedule can provide them with stability and a routine that they can rely on.
Being reasonable when establishing an agreement: While you may hate your ex, your children love them. Understand the relationship the children have with each parent and remember that children don't want to feel caught in the crossfire.
Respecting the needs of your children: During sensitive times, children need to be reassured that both parents love them. Interrogating your children on the other parent's actions can further divide the family. Respect the needs of your children by simply enjoying your time with them and doing your best as a parent.
Clarifying your concerns regarding custody: If you have legitimate concerns regarding your ex's ability to parent your children, be clear about what your concerns are to your attorney and the court. While you may not agree with their parenting style, that is not always a reason for concern. Alternatively, if you believe that the other parent has a serious problem like drug addiction or emotional abuse, this needs to be addressed in the plan.
Understanding your rights as a parent: Unless otherwise stated, you can be in your child's life at least 50% of the time. Certain forms of custody, such as shared legal and physical custody, give you the ability to make decisions for your children and see them regularly. The other parent may try to stop you from making decisions for you kids, so you should be aware of your rights.
Contact Our Experienced Maryland Family Law Attorneys Regarding Your Parenting Plan in Montgomery County, Maryland and Prince George's County, Maryland
If you have questions or concerns about creating a parenting plan, please contact the Law Office of LaSheena M. Williams, LLC today. You can reach attorney LaSheena M. Williams at (301) 778-9950 or by leaving an online request for a consultation.
Our firm passionately represents clients across Rockville, Bethesda, Gaithersburg, Silver Spring, Takoma Park, Chevy Chase, College Park, Cheverly, Greenbelt, Oxon Hill, Hyattsville, Upper Marlboro, Largo, Bowie and surrounding communities.