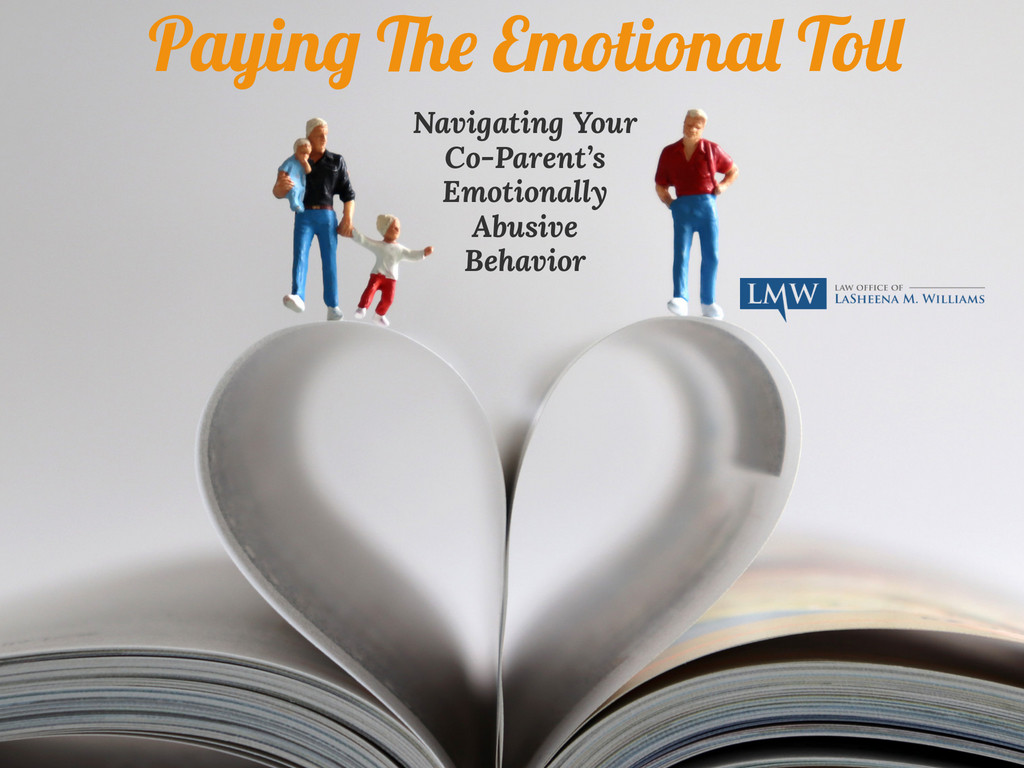 When a relationship ends, the pain can cause dramatic changes in co-parents. The loss can impact a co-parent's behaviors, motivations, and even perspective towards their children. A once loving and doting parent may suddenly become cold and disinterested in the care and wellbeing of their children. Or your parenting partner may shift from a co-operative parent, to a self-interested parent that dramatically limits or refuses to allow you parenting access. Read on to learn how to recognize your co-parent's emotionally abusive parenting behaviors, and the options you have available to protect your children's wellbeing.
Signs that Your Co-Parent May Be Emotionally Abusing Your Children
Studies have shown that the most common form of child mistreatment is emotional abuse. Notably, about 36% of adults report experiencing emotional abuse from parents during their childhood.
Every parent's relationship with their children is different, but it is important to recognize when that parent's actions manifest into a pattern of behavior that negatively impact a child's wellbeing.
Below are a few signs of emotionally abusive parenting behaviors to look out for, and a look at the legal options you may want to consider:
Frequently leaving young children unattended to take care of their personal needs.
Failing to exercise visitation or to even maintain contact with your children for an extended period without justification.
Actively discouraging and restricting your children from maintaining a relationship with you and your family members.
Intentionally structuring your children's schedule to limit their access with you
Failing to address psychological concerns and needs for your children.
Knowingly allowing your children to use alcohol and other mind-altering substances.
Seek to Establish Custody in Montgomery County, Maryland and Prince George's County, Maryland
If you and your co-parent do not have a custody order or agreement, you may want to seek an order establishing custody.
When making a determination to establish custody, the court's primary consideration is what is in the best interests of children. Typically, a Maryland Circuit Court Judge or Family Law Magistrate will conduct an analysis when determining custody disputes. Ultimately, in a Maryland child custody establishment case the court has broad leeway in determining the best interests of a child, there is no set designation of what is most beneficial for a child, and the conclusion is determined on a case-by-case basis. In coming to a decision, the court will observe the demeanor of the child and parents and attempt to assess the character of the parents based on the provided evidence and testimony. It is important to provide evidence of any parental emotional abuse and any other parenting problems that could potentially impact the court's decision.
Contact Our Experienced Maryland Family Law Attorneys Regarding Establishing Child Custody in Montgomery County, Maryland and Prince George's County, Maryland Today!
If you have questions or concerns about the impact of parenting emotional abuse on establishing custody in Maryland, please contact the Law Office of LaSheena M. Williams, LLC today. You can reach attorney LaSheena M. Williams at (301) 778-9950 or by leaving an online request for a consultation.
Our firm passionately represents clients across Rockville, Bethesda, Gaithersburg, Silver Spring, Takoma Park, Chevy Chase, College Park, Cheverly, Greenbelt, Oxon Hill, Hyattsville, Upper Marlboro, Largo, Bowie and surrounding communities.