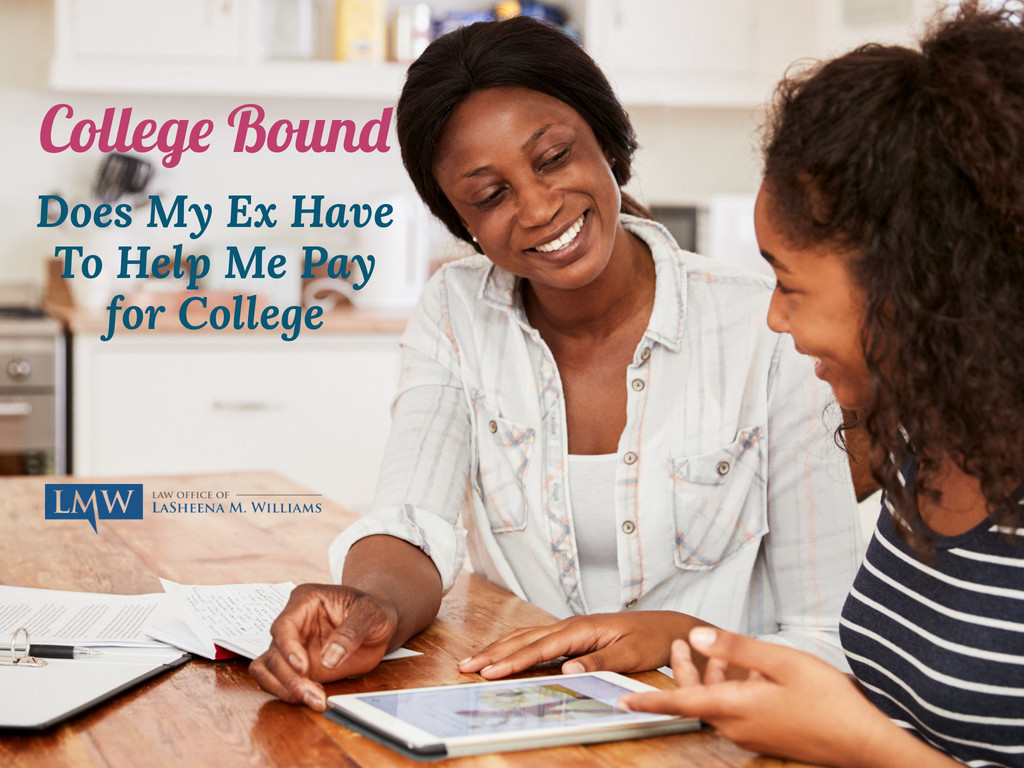 College is an exciting and expensive time in a child's life. As a divorced parent, you may be thinking about whether you have an obligation to pay for their college education.
Are You On The Hook For College Payments After a Maryland Divorce?
In Maryland, once a child turns 18, there is no longer an obligation for parents to continue to financially support their children or their college expenses. This means that a divorced parent does not have to financially support their child throughout college unless they agree to do so or it is included in their divorce settlement. A divorce settlement is a legal agreement detailing the terms of a divorce. A thorough divorce settlement my contain clauses that address future child-related college payments and tuition, the divorcees can agree on their responsibility for college costs and details of payment. If an agreement is in place and a parent refuses to pay, the courts can enforce the divorce agreement.
Things To Consider When Navigating Post-Divorce College Payments in Prince George's County, Maryland and Montgomery County, Maryland
Typically, college support clauses in Divorce Settlement Agreements can include:
Exactly what expenses will be covered
Each parents' specified share of expenses (tuition, room & board, books etc.)
How many semesters of support will be offered or provided
Any limitations on which college the child should attend
If there are many years before the child starts college, it may be suggested that a lump sum be negotiated and provided up-front assuming that sufficient assets are available. This may be suggested as a course of action due to the uncertainty of the future. (i.e. bankruptcy, death, etc.).
Can Parents Limit Their Obligation To Pay For College?
Unlike child support, which can be modified, a contractual obligation to pay for your child's education may not be subject to modification unless explicitly stated in the agreement. Therefore, if parents decide to include a college support agreement within their Maryland divorce decree, they may want to consider:
having a minimum level of income at the time the child attends college
requiring the child to apply for financial aid before the parents are obligated to pay
limiting the obligation to four (4) consecutive years of college
There are extensive possibilities to consider when planning your family's future, which is why you should contact an experienced divorce attorney to make sure you make the right decisions for your family.
Speak with an Experienced Divorce Attorney in Montgomery County, Maryland and Prince George's County, Maryland
If you have questions or concerns about your obligation to pay for your child's college tuition, please contact the Law Office of LaSheena Williams, LLC today. You can reach attorney LaSheena M. Williams at (301) 778-9950 or by leaving an online request for a consultation.
Our firm ardently represents clients across Rockville, Bethesda, Gaithersburg, Silver Spring, Takoma Park, Chevy Chase, College Park, Cheverly, Greenbelt, Oxon Hill, Hyattsville, Upper Marlboro, Largo, Bowie and surrounding communities.