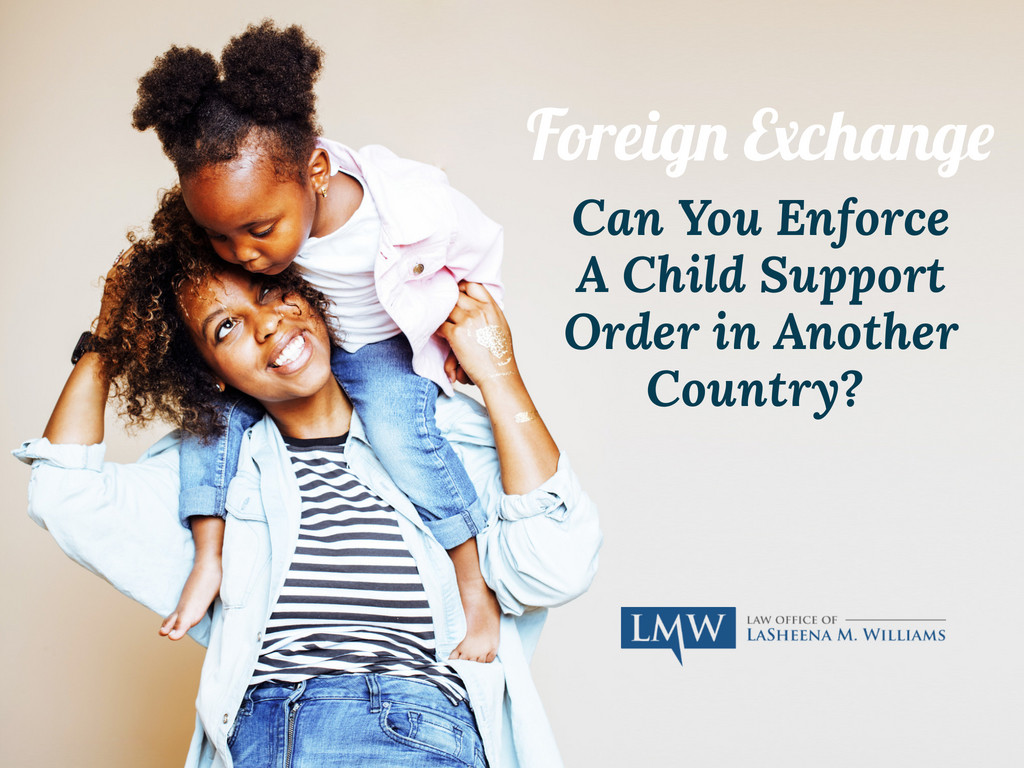 Establishing a child support order can be a fairly smooth process, but actually receiving the funds can be tricky. When you're in the United States and your ex-spouse is in another country, it can be overwhelming trying to navigate international boundaries. Here is what you need to know about enforcing a Maryland child support order in another country.
Can I Enforce My Maryland Child Support Order Outside the U.S.?
Depending on what country the other parent is in, yes. In order to begin the process to enforce the order, you must have a valid child support order issued by a United States court. Enforcing a child support order in another country may not be as daunting as you may think. Several countries have agreements with the United States stating that they will cooperate in helping enforce a United States issued child support order when the parent lives in that country. Some of the countries include:
Australia
Belgium
Brazil
France
Germany
Israel
United Kingdom
Switzerland
Spain
There are many countries that have agreements to enforce United States child support orders. If your child's parent lives in one of the agreed countries, you should contact an experienced child support attorney to help you contact the appropriate enforcement agencies.
What If The Other Parent Lives In A Country That Does Not Have An Enforcement Agreement?
If the country the other parent resides in does not have an enforcement agreement, individual U.S. states sometimes have agreements with nearby countries (ex. Mexico and Canada). If there is no state or federal agreement, it may still be possible to collect child support but it may be significantly more difficult. In such a situation, essentially, you would have to convince the foreign country to issue a child support order, and not all countries have child support laws. It's important to have an experienced attorney by your side in such a complex situation.
What If The Parent Left and I Don't Know Where They Are?
Sometimes people purposely flee the country to avoid paying child support, in this case, you and your attorney may need to consult with U.S. embassies in the countries you believe the parent may have moved to. U.S. embassies may be able to tell you if the parent has registered in that country. If the parent is a U.S. government employee (i.e. armed forces), there are resources available to help you locate the person and enforce your agreement.
Contact Our Experienced Family Law Attorneys Regarding Your Child Support Order Enforcement Case in Montgomery County, Maryland and Prince George's County, Maryland
If you have questions or concerns about child support enforcement, please contact the Law Office of LaSheena M. Williams, LLC today. You can reach attorney LaSheena M. Williams at (301) 778-9950 or by leaving an online request for a consultation.
Our firm attentively represents clients across Rockville, Bethesda, Gaithersburg, Silver Spring, Takoma Park, Chevy Chase, College Park, Cheverly, Greenbelt, Oxon Hill, Hyattsville, Upper Marlboro, Largo, Bowie and surrounding communities.