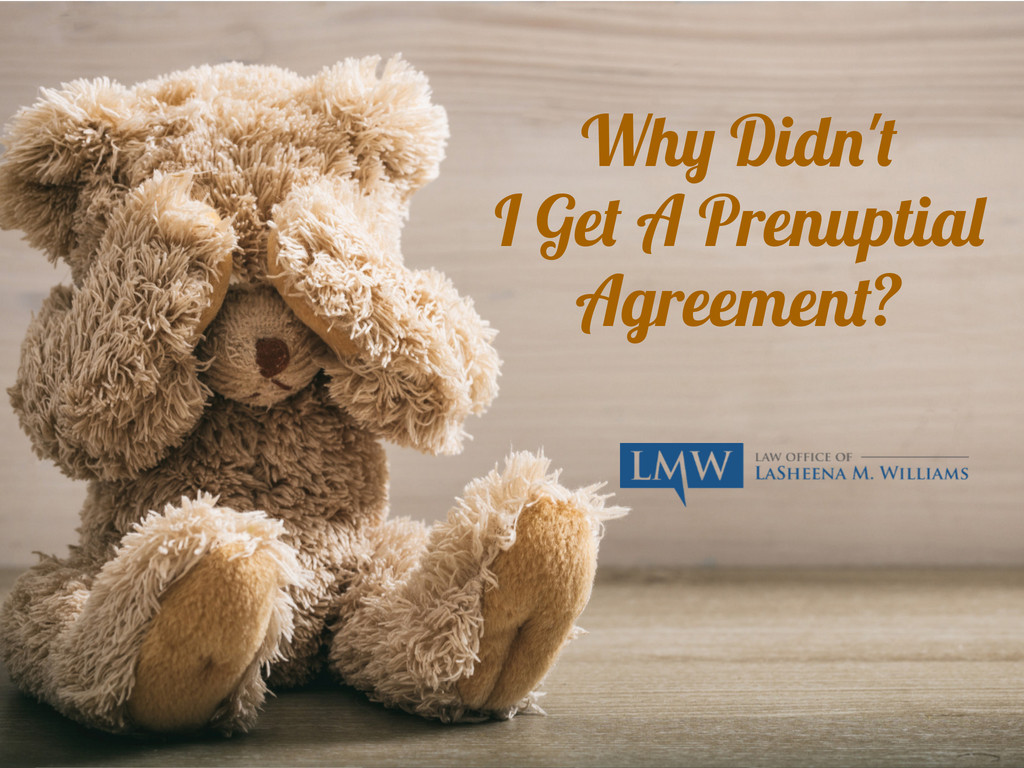 Many married partners later regret failing to enter into a prenuptial agreement prior to their marriage. A prenuptial agreement or antenuptial agreement ("prenup") is a premarital contract entered into between two partners prior to their marriage. Most prospective spouses choose to enter into prenuptial agreements in order to address their respective property rights and debts in the event of a divorce, death, or mutually agreed-upon event.
What Are the Benefits of a Prenuptial Agreement in Maryland?
Many engaged couples may enter into a prenuptial agreement for a multitude of reasons. In Maryland, some of the common reasons to enter into a prenuptial agreement in Maryland include:
Maintaining wealth within their original family  
Maintaining assets for heirs from a previous relationship
Securing interests in a family business, closely held business, or professional practice
Ensuring that one spouse will not be responsible for the liabilities of the other spouse
Securing a pre-marital asset and ensuring that any increase  in value during the marriage is not considered a part of the marital estate
Waiving or modifying the spousal rights of inheritance under Maryland law
Waiving or predetermining the amount of alimony or spousal support in case of divorce
[/list]
Enforcing a Prenuptial Agreement in Maryland?
Drafting an enforceable prenuptial agreement in Maryland can be complicated. Mistakes could potentially render a prenuptial agreement unenforceable, and may lead to an unhappy spouse filing to set aside an advantageous prenuptial agreement. Mistakes can also result in additional costs and stress to the divorce process.
At the Law Office of LaSheena M. Williams, we understand antenuptial agreements, and we can discuss your options regarding including or excluding provisions in your agreement.
Speak With an Experienced Maryland Prenuptial Agreement Attorney
Many people have a lot of misconceptions regarding Maryland prenuptial agreements requirements. If you have any questions about entering into a prenuptial agreement in Maryland, or any other family related concerns, contact our office today to schedule a meeting with an attorney.
Our firm compassionately represents clients throughout Rockville, Bethesda, Gaithersburg, Silver Spring, Takoma Park, Chevy Chase, College Park, Cheverly, Greenbelt, Oxon Hill, Hyattsville, Upper Marlboro, Largo, Bowie and surrounding communities. Call us today at (301) 778-9950, or send us an online request for a consultation.