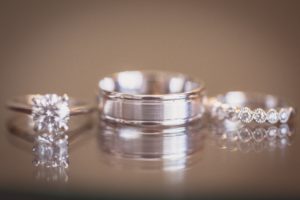 For many couples, drafting a Maryland prenuptial agreement is an important and reasonable decision. Many couples have complicated financial affairs or want to proactively eliminate the possibility of costly divorce litigation down the road. Couples can resolve many issues by consulting with a divorce attorney, and executing a Maryland prenuptial agreement. A well drafted Maryland prenuptial agreement can be used along with other financial planning strategies to reduce risk and protect assets.
What Does a Maryland Prenuptial Agreement Provide?
A Maryland prenuptial agreement allows a couple to proactively resolve potential finances or alimony disputes. For example, a couple may wish to agree that certain assets remain non-marital property during a divorce or that one spouse may receive a lump sum payout, instead of litigating the equitable division of marital assets and debts.
Although a prenuptial agreement can be used to address a wide range of issues, Maryland law does not allow prenuptial agreements to be used to establish post-divorce child custody or child support obligations. Therefore, Maryland prenuptial agreements are primarily used as a tool to address financial issues in a divorce.
Why Prepare a Prenuptial Agreement in Montgomery County, Maryland or Prince George's County, Maryland?
A Prenuptial Agreement Can Protect Your Property Interests During a Divorce in Montgomery County, MD and Prince George's County, MD
Most couples planning to marry are not anticipating a divorce; however, planning before marriage can reduce a considerable amount of legal issues down the road in the event a marriage fails. From this perspective, a prenuptial agreement is similar to other estate planning or financial planning instruments that seek to provide a long-term financial strategy or plan to preserve assets. A prenuptial agreement accomplishes this goal by making sure each partner knows what they stand to gain and lose if they divorce .A properly prepared Maryland prenuptial agreement can offer an excellent asset protection strategy for marital assets by reducing the potential for lengthy and property disputes during a divorce.
A Maryland Prenuptial Agreement Can Help Establish Non-Marital Property and Marital Property and Avoid Costly Divorce Litigation Fees
 Further, a prenuptial agreement can serve to protect nonmarital assets brought into the marriage or business assets that are maintained during the marriage. In this capacity, a prenuptial agreement can provide peace of mind particularly for individuals who come into a marriage with a growing or already established business, who want to avoid a situation in which a spouse may be able to lay claim to a business to which they have not contributed. 
Consult With An Experienced Maryland Prenuptial Agreement Lawyer in Prince George's County, Maryland and Montgomery County, Maryland
If you are considering drafting a prenuptial agreement in Prince George's County or Montgomery County, or you simply have questions about marital and non-marital property, contact the Law Office of Lasheena M. Williams, LLC.
Our firm passionately represents clients across Rockville, Bethesda, Gaithersburg, Silver Spring, Takoma Park, Chevy Chase, College Park, Cheverly, Greenbelt, Oxon Hill, Hyattsville, Upper Marlboro, Largo, Bowie and surrounding communities.
You can reach a Maryland prenuptial agreement attorney with the Law Office of LaSheena M. Williams, LLC at (301) 778 – 9950 or by leaving an online consultation request.