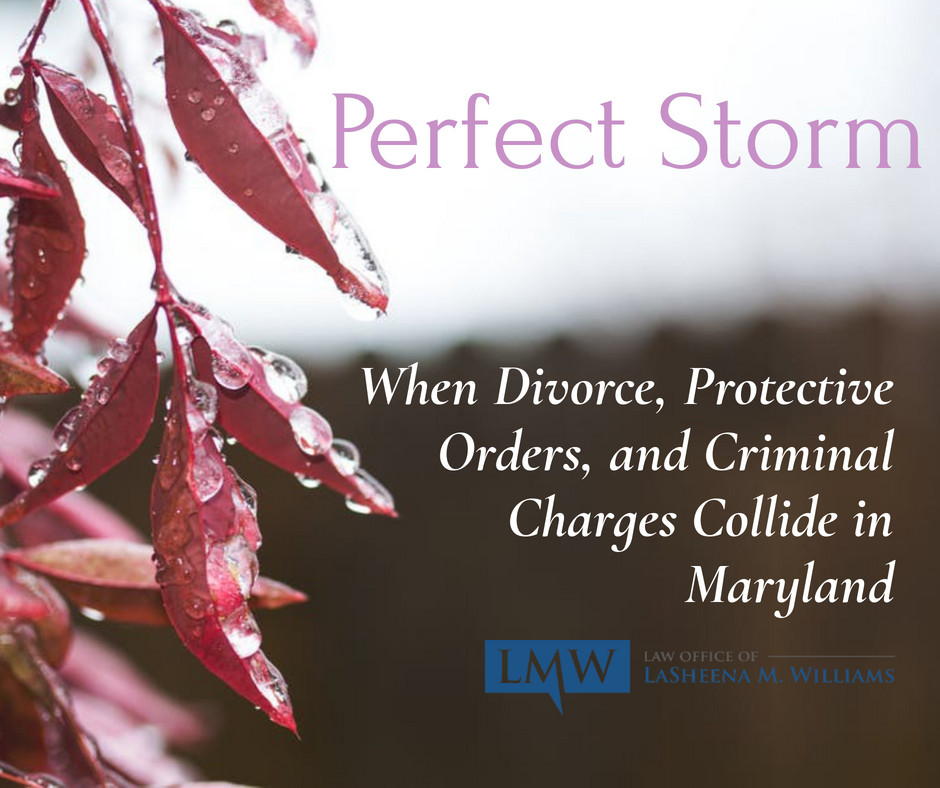 The end of a marriage is a stressful life event, especially when the parties are not on good terms. In some instances, criminal charges and protective orders may arise during the course of a divorce case, which can further exacerbates matters. In Maryland, although divorce and protective cases are civil, criminal charges and protective order violations can result in significant penalties for the perpetrator.
Going against the rules of the court is a serious charge that has collateral consequences. The violation of a protective order may result in criminal charges, jail time, and financial penalties. Because of the complexity of protective orders, and it's significant impact on custody and divorce cases, it is important to have consistent legal representation throughout all your legal matters.
Navigating Maryland Divorce and Criminal Cases in Montgomery County, Maryland and Prince George's County, Maryland
When a party violates a protective order, the violation can result in a criminal charge. The court may order the violator's arrest and subject them to additional supervision requirements. With additional criminal charges unrelated to the violation of the protective order, convictions may impact your career, reputation, and pending family case.
If you are a parent, charges against you may affect your relationship with your children. With multiple convictions colliding, this may cause you to lose visitation and custody rights. Although these implications are concerning, a family law attorney with your best interests in mind will fight for the most favorable outcome in your case.
To minimize the impact of cases involving divorce, protective orders, and criminal charges, contact the Law Office of LaSheena M. Williams. We understand the emotional drain of complicated Maryland divorce and criminal cases and the legal nuances of navigating each matter.
Despite the complications that additional criminal charges add to a pending divorce case, a knowledgeable attorney ensures that you retain your rights throughout the legal process. From weeding out bias, to challenging the validity of a petition for protection against you, every facet counts in court.
If you have questions about your case, request a confidential online consultation for more information. 
If You Have Criminal Charges, and a Protective Order Case During Your Maryland Divorce, Contact The Law Office of LaSheena M. Williams
Despite the gravity of multiple charges in Maryland divorce and criminal cases, don't underestimate the value of a powerful attorney's representation. With their knowledge of the law, the attorneys at the Law Office of LaSheena M. Williams help you even when you believe that the odds are against you.
Our firm passionately represents clients throughout Rockville, Bethesda, Gaithersburg, Silver Spring, Takoma Park, Chevy Chase, College Park, Cheverly, Greenbelt, Oxon Hill, Hyattsville, Upper Marlboro, Largo, Bowie, and surrounding communities. Call us today at (301) 778-9950, or send us an online request for a consultation.