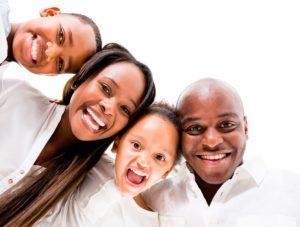 Navigating through child custody cases without involving an experienced child custody attorney can be difficult. Unresolved issues like domestic violence, divorce, spousal support, and child visitation and access rights require courts to determine custody in the best interest and welfare of the child. This means that no parent is awarded child custody solely by preferential consideration.
Maryland Circuit Courts consider multiple factors when making child custody determinations, including:
 the history between parent and child
the child's age, health, and gender
the primary caregiver
the duration of separation between the parents
the parents' collective wishes
the child's preference
Maryland Legal and Physical Custody
In Maryland, when a married couple decides to terminate their marriage by divorce, courts determine child custody as part of the divorce case. For unmarried couples, either parent may pursue child custody as long as paternity has been established. In either scenario, a court may award both legal and physical custody to a parent.
Legal custody involves a parent's right to make important decisions concerning the child's upbringing, schooling, religion, and healthcare. Physical custody, on the other hand, refers to the child's living situation. In Maryland, either the parents together or the court itself will decide on a schedule of when the child or children will reside with each parent throughout the year.
Both physical and legal custody can be awarded in a number of ways. For example, a parent may have sole physical custody, sole legal custody, or both. Likewise, a parent may have joint legal custody, where both parents equally share decision-making power in their child's upbringing.
Maryland Visitation and Parenting Time
A parent who is not awarded child custody in Maryland can ask for visitation and parenting time called "child access rights." Grandparents can also petition the court for access or third party custody rights. In awarding these rights, judges use significant discretion, even where a custodial parent strongly opposes visitation. In all cases, the court considers the best interest of the child.
Consult with an Experienced Maryland Child Custody Lawyer
If you are seeking child custody in Prince George's County or Montgomery County, or you simply have questions about your rights as a parent, contact the Law Office of Lasheena M. Williams, LLC. Our firm passionately represents clients across Rockville, Bethesda, Gaithersburg, Silver Spring, Takoma Park, Chevy Chase, College Park, Cheverly, Greenbelt, Oxon Hill, Hyattsville, Upper Marlboro, Largo, Bowie and surrounding communities.
You can reach a Maryland child custody attorney with the Law Office of LaSheena M. Williams, LLC at (301) 778 – 9950 or by leaving an online consultation request.
We can protect your interests and help you make the best decisions for your child.