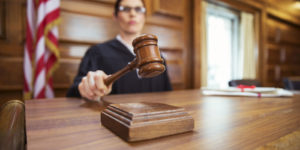 In Maryland, domestic violence or spousal abuse can have a significant impact on your divorce or child custody matter. Domestic violence is when physical, emotional, or sexual abuse occurs between two people in a marriage or intimate partner relationship. If you or your children are victims of abuse you should speak with a Maryland domestic violence attorney immediately.
Protect Yourself from Domestic Violence in Maryland
The worst thing you can do when you are the victim of domestic violence is to stay silent. Physical violence and threats to your safety may be sufficient to issue a Maryland interim protective order, temporary protective order, even a final protective order. At the Law Office of LaSheena M. Williams, we understand the legal process for obtaining protective orders in Montgomery County and Prince George's County. We are here to help you navigate the complicated decisions you need to make during this difficult time.
Maryland Protective Orders:
There are three different types of protective orders in Maryland. The primary goal of any Maryland protective order is to provide a legal solution to stop the domestic abuse and to provide protection for the victim. Each order escalates both the amount of time the order is in place and the degree of legal protection for the victim. As a Maryland domestic violence victim, it is important to understand your legal rights so that you will be able to obtain the appropriate court ordered protection.
The information below is a brief overview of protective orders. The penalties of domestic violence may have a significant impact on your Maryland divorce proceedings.
Maryland Interim Protective Order: When the courts are closed, a commissioner issues interim protective orders when the abuse is first reported. Commissioners are open and available 24 hours a day, 7 days a week to provide immediate protection.
Maryland Temporary Protective Order: When the courts are open, a Maryland judge will issue a temporary protective order. These orders may give the victim temporary child custody and exclusive possession of a home and jointly owned vehicle. This protective order may be in effect for up to 14 days, or until the hearing on the final protective order. The accused may not be present or even know about the protective order petition when the temporary protective order is granted.
Maryland Final Protective Order: A final protective order is issued by a Maryland judge. The accused has the right to be present and to defend him or herself during this hearing. A final protective order can provide temporary custody, use of the home, use of the vehicle, and even spousal support or child support. A Maryland Final Protective Order is comprehensive and may be in effect for up to two years.
When You are the Victim of Domestic Abuse in Maryland Speak with a Maryland Domestic Violence Lawyer
At the Law Office of LaSheena M. Williams, we know that being the victim of domestic violence is a situation that can create significant problems. As a domestic violence attorney, we will help you obtain a protective order, initiate a fault-based divorce, or other necessary measures to aid in the protection of you and your children.
In the sensitive matters surrounding domestic violence, the Law Office of LaSheena M. Williams is always here for you. Whether your case involves a former husband, wife, boyfriend, girlfriend, or other partners, our experience can help you when you need it most. Our firm passionately represents clients across Rockville, Bethesda, Gaithersburg, Silver Spring, Takoma Park, Chevy Chase, College Park, Cheverly, Greenbelt, Oxon Hill, Hyattsville, Upper Marlboro, Largo, Bowie and surrounding communities. Call us today at (301) 778-9950, or send an online request for a consultation.