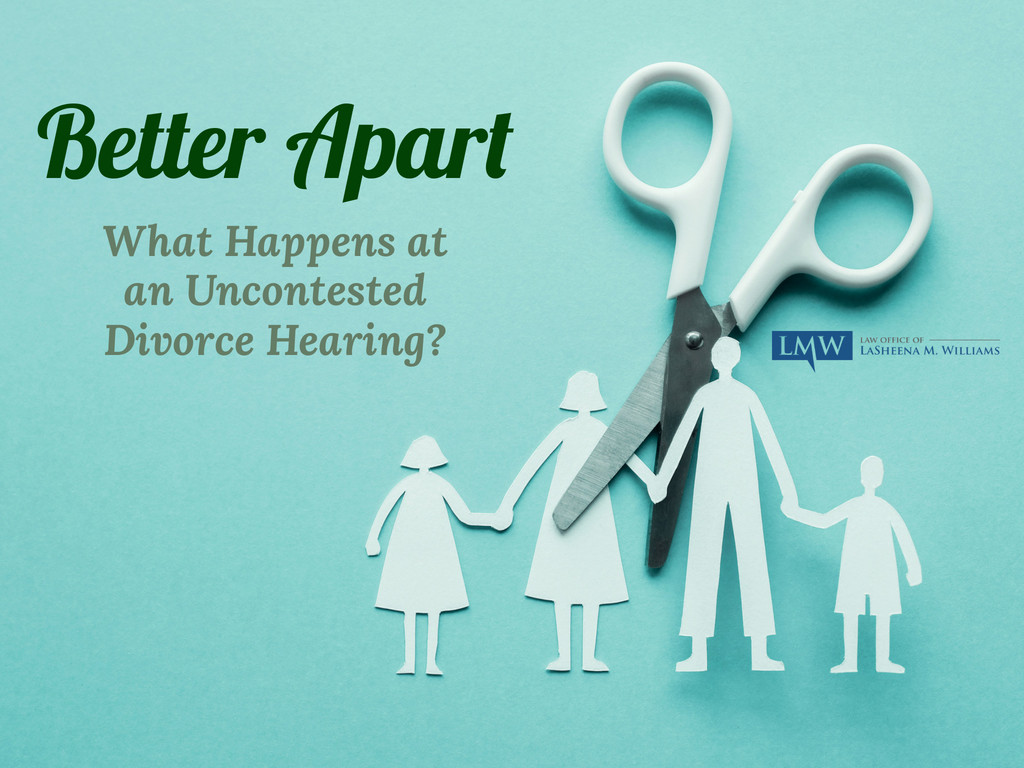 In some cases, the divorce process can cause uncertainty regarding your future and assets. But an uncontested divorce may mitigate that uncertainty. In an uncontested divorce, you and your spouse have agreed to everything in your separation agreement or settlement agreement.. "Everything" can entail agreeing to divorce, and how you will resolve issues regarding custody, child support, alimony, division of property, and debts. Essentially, you both agree that the court does not have to resolve any disputes between the two of you about these issues, and that granting a split is appropriate. 
What Are The Requirements For An Uncontested Divorce?
If you and your spouse come to a consensus that you both no longer wish to be married, you may be able to file for an uncontested divorce, even if you still live in the same home. The requirements for an uncontested divorce, include but are not limited to:
A written settlement agreement signed by both spouses that resolves all issues relating to: alimony, distribution of property (monetary awards, the family home, and family use of personal property) and the care, custody, parenting time, and support of children within the home. 

A completed child support guidelines worksheet, if the agreement involves children.

Neither party objects in writing to the settlement agreement prior to the divorce hearing

The court is satisfied that any terms of the agreement relating to your children are in the best interests of those children. 
What Happens at An Uncontested Divorce Hearing in Montgomery County, Maryland and Prince George's County, Maryland 
At an Uncontested Divorce Hearing in Maryland, the court is not making decisions for you. Instead, a family law magistrate will be asking you and your spouse a few questions regarding your case. The family law magistrate is not a judge, but once all questions are answered, they will compile a written report and recommendation from the facts of the hearing. Then, you and your spouse typically receive a 10-day period for either of you to file an appeal regarding the Magistrate's report and recommendations if there is anything you disagree with. Once the 10-days have passed, the judgment will be submitted to a judge for signature and finalization. 
Contact Our Experienced Maryland Family Law Attorneys Regarding Your Uncontested Divorce case in Montgomery County, Maryland and Prince George's County, Maryland
If you have questions or concerns about your divorce case, please contact the Law Office of LaSheena M. Williams, LLC today. You can reach attorney LaSheena M. Williams at (301) 778-9950 or by leaving an online request for a consultation. 
Our firm passionately represents clients across Rockville, Bethesda, Gaithersburg, Silver Spring, Takoma Park, Chevy Chase, College Park, Cheverly, Greenbelt, Oxon Hill, Hyattsville, Upper Marlboro, Largo, Bowie and surrounding communities.