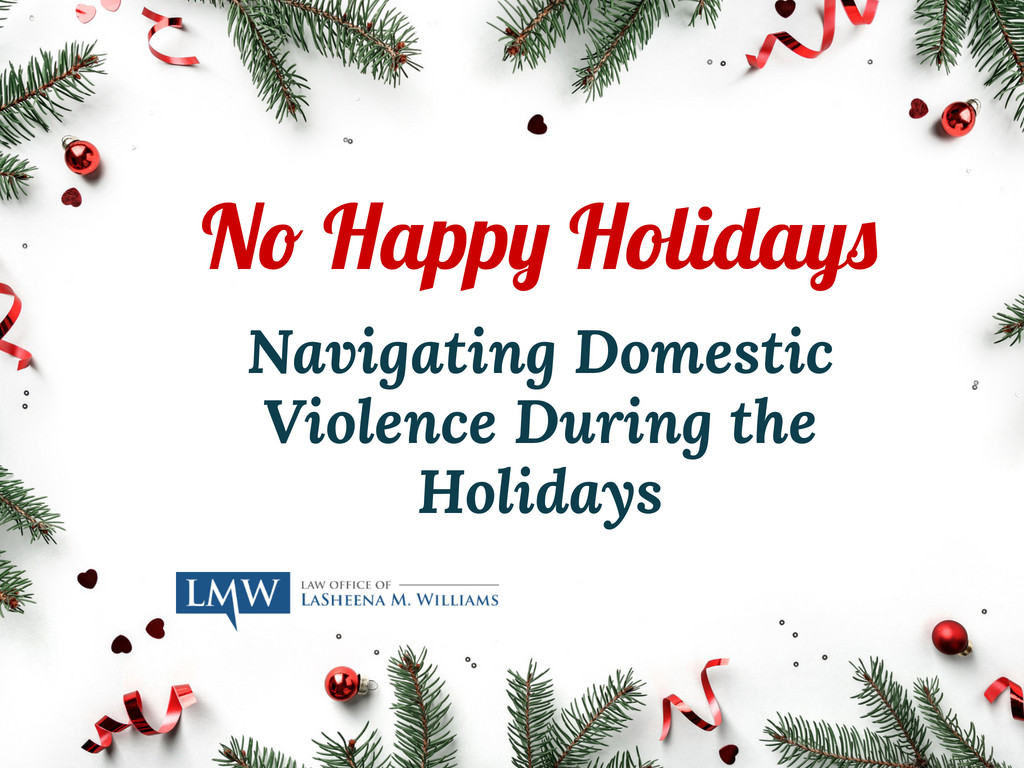 The holidays are typically a joyous season filled with happiness and Christmas cheer. But for many people, the holiday's can represent violence and abuse. The rate of Domestic Violence during the holidays tends to increase compared to other seasons throughout the year. Individuals may experience abuse on or around holidays such as: Thanksgiving, Christmas, New Years and Super Bowl Sunday.
Considering Why Domestic Violence During the Holidays Occurs
Why people abuse others is a multifaceted question that does not have an acceptable answer. The holiday season can place victims of domestic abuse in a heightened vulnerable state than usual. Domestic violence during the holidays can increase due to the added stress that arises from finances, holiday shopping and planning holiday events. Another reason for the increase in domestic violence during the holidays is that abusers are more likely to be home alone with their victims during this season than at any other time during the year. Due to the festivities, abusers are off work and may partake in drugs and/or alcohol which can lead to uncontrollable behavior.
When the Holidays Are Not the Most Wonderful Time of The Year
Why people abuse others is a multifaceted question that does not have an acceptable answer. Domestic abuse can stem from an impulse to gain and maintain power and control over their partners. Abusers can intentionally use tactics such as gas-lighting, isolation, and financial abuse to dismantle the equality in the relationship to make their partners feel unworthy of value and respect. Abuse is a learned behavior and can happen to anyone regardless of gender, age, sexuality, race, economic or citizenship status.
Recognize the Patterns, Know When to Seek Help
Enduring an abusive relationship can take its toll on you physically, emotionally, and mentally. Escaping an abusive relationship can be extremely difficult and dangerous. An individual in an abusive relationship is most at risk for abuse when they try to leave. The process of leaving should include a plan and a solid support system. Resources to help domestic violence victims escape abuse include local woman's shelters, the National Domestic Violence Hotline, and local police phone numbers.
Speak with an Experienced Domestic Violence Attorney in Montgomery County, Maryland and Prince George's County, Maryland
If you have questions or concerns about domestic violence during the holidays, please contact The Law Office of LaSheena Williams, LLC today. You can reach attorney LaSheena M. Williams at (301) 778-9950 or by leaving an online request for a consultation.
Our firm passionately represents clients across Rockville, Bethesda, Gaithersburg, Silver Spring, Takoma Park, Chevy Chase, College Park, Cheverly, Greenbelt, Oxon Hill, Hyattsville, Upper Marlboro, Largo, Bowie and surrounding communities.