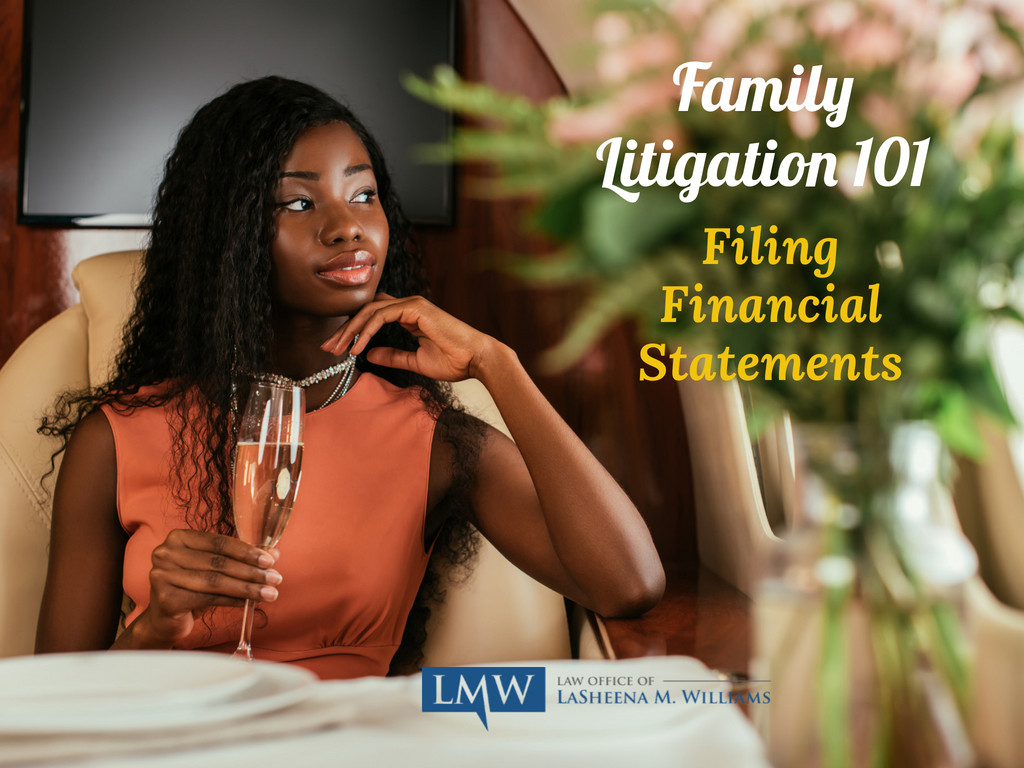 When making a child support or alimony determination, the judge or magistrate will typically consider the monthly income and monthly expenses of the parents. If child support or alimony is at issue, it is important to file a financial statement. Filing a financial statement in Maryland allows the finder of fact to review review all the financial resources and expenses for your family in order to make a determination that accurately reflects your family's needs.
What Is a Financial Statement in Montgomery County, Maryland and Prince George's County, Maryland?
There are two different types of financial statements in Maryland family law cases. A short form financial statement, is a brief statement of your current income, and general monthly child related expenses. A long form financial statement, is a more in depth look at the overall monthly expenses for you and your children. Regardless of whether you complete a long form financial statement or a short form financial statement, it is important that you take the time to fill it out as accurately as possible. Please note, filing either of these statements may be necessary in your family law case. It is important to speak to an attorney to know which financial statement best suits your specific situation.
What to Know When Completing a Financial Statement in Maryland?
When completing a financial statement in Maryland, you should be as thorough and realistic as possible. If your stated expenses are too extreme, the court may not find part or all of your financial statement to be credible.
When possible, it is important to gather the documentation to support your financial expenses. Providing supporting documents will help give credibility to your declared expenses, and they can show the court that you are taking your legal matter seriously.
Speak with an Attorney Today to Learn More about Filing a  Financial Statement in Maryland
If you find that completing your financial statement is overwhelming or you do not have the time to thoroughly go through your finances, we can help. At the Law Office of LaSheena Williams, we understand the importance of complete and updated financial statements. We can assist you in making sure that the financial statement you produce to the court will assist you in reaching your goals.
Our firm diligently represents clients throughout Rockville, Bethesda, Gaithersburg, Silver Spring, Takoma Park, Chevy Chase, College Park, Cheverly, Greenbelt, Oxon Hill, Hyattsville, Upper Marlboro, Largo, Bowie, and surrounding communities. Call us today at (301) 778-9950, or send us an online request for a consultation.