Maryland law provides both parents with the right to have a healthy relationship with their child. However, there is a commonly held assumption in our society that family and domestic courts are biased against fathers having sole or primary custodial rights of children. This widespread bias makes it necessary for many men to zealously fight to protect their parental or "father's rights" in Maryland. Failing to assert and protect his parental rights, could mean that a father may not be able to have and maintain the healthy and well-rounded relationship his child deserves.
Proven Maryland Father's Rights Advocates In A System That Devalues Dads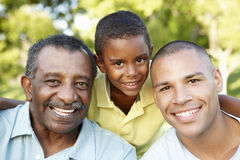 If you are seeking , you may face a tough fight in the Maryland court system that seems all too willing to be influenced by outdated gender norms.
Your family circumstances may seem difficult, especially when you are being criticized by the mother, reprimanded by the judge, or unfairly suspected of posing a threat to your own children. But there is hope when you have a true Maryland father's rights lawyer on your side. The Law Office of LaSheena M. Williams, can give you the tools you need to fight for your parental rights and help you remain a positive and influential presence in the lives of your children.
Consult with a Maryland Lawyer Experienced in Protecting Fathers Rights in Prince George's County, Maryland and Montgomery County, Maryland
From our office in Rockville, the Law Office of LaSheena M. Williams, has a demonstrated record of success on behalf of Maryland fathers in custody disputes arising in divorce proceedings or paternity cases, in related matters such as domestic violence defense, domestic violence petitions, and in post-decree proceedings such as child custody modification and custody order enforcement.
If you are a father seeking child custody or litigating a divorce in Prince George's County, Maryland or Montgomery County, Maryland, or you simply have questions about your rights as a parent, contact the Law Office of Lasheena M. Williams, LLC.
You can reach a Maryland father's rights attorney with the Law Office of LaSheena M. Williams, LLC at (301) 778 – 9950 or by leaving an online consultation request.
Our firm passionately represents clients across Rockville, Bethesda, Gaithersburg, Silver Spring, Takoma Park, Chevy Chase, College Park, Cheverly, Greenbelt, Oxon Hill, Hyattsville, Upper Marlboro, Largo, Bowie and surrounding communities.