How Does Contested Flat-Fee Representation Work at the Law Office of LaSheena M. Williams?
At the end of your consultation with the Law Office of LaSheena M. Williams, you will receive a legal services agreement and anticipated cost fee schedule for your matter, and a request for an initial deposit for us to start your legal matter.
You will receive your final confirmed schedule of fees at the end of your case planning meeting, which will either occur after your initial court appearance, or within 1 week of initiating representation, depending on the type of matter you have and when your case was initiated.
Your remaining confirmed fees will be due according to the agreed terms in your legal services agreement.
Why Should I Consider Flat Fee Representation for My Family Case?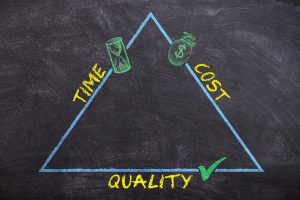 A flat fee divorce typically has several advantages over a traditional divorce. In a traditional divorce, you will make an initial payment (sometimes called a retainer), then you will receive monthly bills for all the work done on your case. This is referred to as the "billable hour model." In the billable hour model, divorce lawyers typically cannot predict how much your divorce will cost upfront since they bill by the hour and they do not know how many hours it will take to resolve your case. This is why many people end up with huge bills that they weren't expecting at the end of their divorce.
At the Law Office of LaSheena M. Williams, we are proud to offer an innovative pricing structure that eliminate inefficiencies and provides a predictable upfront price. By choosing to work with our legal team, you can budget for your case more effectively because you have a clear understanding of the associated costs. By providing flat fee representation options, our goal is to  prevent uncomfortable billing disputes that are commonly encountered in traditional divorces and domestic cases. Since you have agreed to a fixed fee, there is no need for you to review monthly bills or dispute the work done and its cost with your lawyer. Moreover, in a flat fee model, you and your family lawyer share the same objective. Flat fee pricing models provide no incentive for your lawyer to engage in unnecessary tasks or disputes with the opposing party, as they will not receive any additional payment for this work. Instead, flat fee pricing incentivizes lawyers to conclude the case quickly while meeting your objectives.
What Funding Options Are Available to Assist Me With My Divorce or Family Case?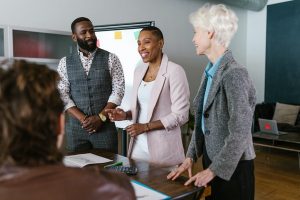 Third Party Financing. Our Firm proudly offers financing through ClientCredit.  You can learn more about financing options during your initial case evaluation or consultation with our office.
Credit Cards. Some clients choose to pay their retainer using credit cards, which may be advantageous in a divorce case as the debt can potentially be divided between spouses. However, we advise that any requests for attorney fees to be paid by the other side are not guaranteed and are ultimately at the discretion of the court.
401(k)/Retirement Account Loan. These loans typically have lower interest rates than a personal loan and don't get reported to the credit bureaus. Depending on the type of loan, you may be required to provide spousal approval to take out a 401(k) loan.
Security-Based Line of Credit. A line of credit allows you to take a loan and borrow against the value of your investment portfolio, usually with a variable interest rate. This is usually used for short-term financing, as a bridge between two transitions – maybe even filing and settling a divorce. It is a method that prevents having to sell securities and incurring capital gains taxes in order to raise cash.
Home Equity Line of Credit. A home equity line of credit (HELOC) allows you to borrow against the equity in your home, usually at a variable interest rate over a set period of time. Please note, HELOC approval could take months to approve and lenders might not approve applicants during a divorce, which could cause a variety of roadblocks to a divorce.
Family or Friends. In certain cases, family or friends may offer gifts or loans to assist with legal fees. It's important to note that in our office, the client retains full control over the objectives of the case, and all communication will be directed only to the client.