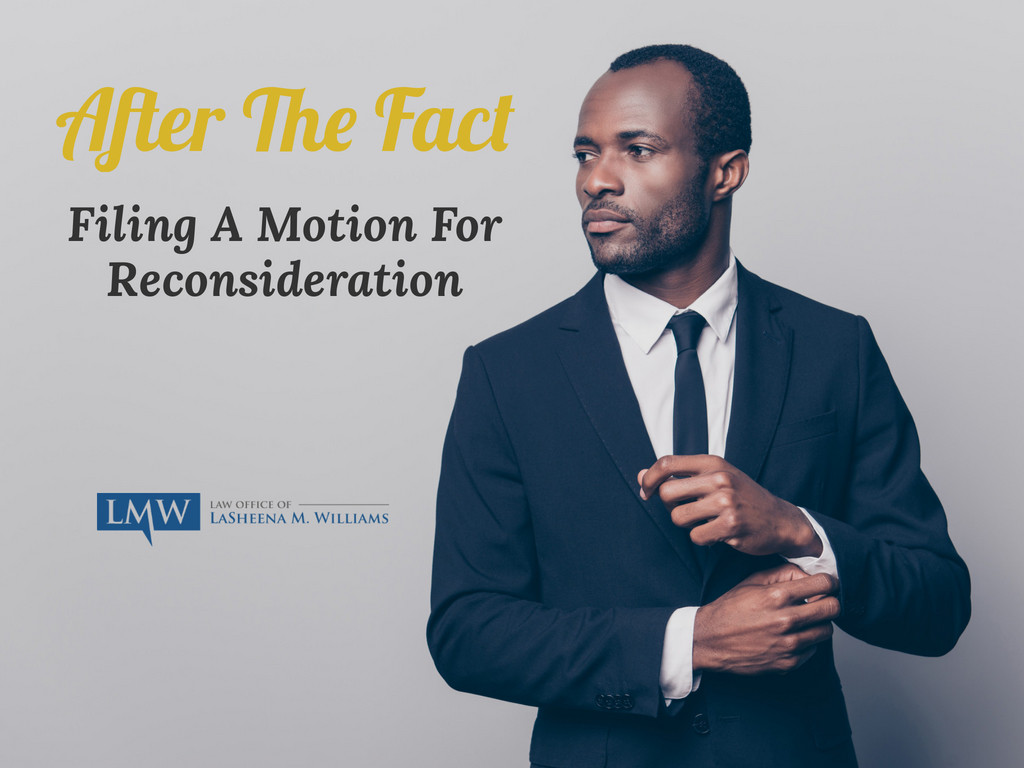 Court cases can have an unpredictable outcome. It's common for individuals to feel discouraged with their case judgment. But the ruling in a case does not necessarily mean that the case is over. After a trial, there are options you can pursue to try to rectify the judge's ruling. 
What Is A Post-Judgement Motion? 
A Post-Judgement Motion is a written request or proposal to the court to obtain a particular order, ruling, or direction. There are a variety of post-judgment filings, and it is standard practice to file certain kinds of motions with the court based on the type of case. Typically, courts have specific requirements for filing a post-judgment motion so it is wise to consult an attorney. 
Types of Post-Judgement Motions in Montgomery County, Maryland and Prince George's County, Maryland  
After a trial, the following motions may be available to you: 
Motion for New Trial: A request submitted by the party to ask the court to vacate the judgment and order a new trial to re-examine some or all of the matters from the original trial. Typically, this motion can be granted if it is found that there were errors in your original trial such as, not limited to: error of law or irregularities in court proceedings.

Motion to Alter or Amend: A request to alter or amend the judge's ruling. Once submitted, the court may reopen the judgment to receive additional evidence, amend its findings, may set additional findings, reasons or make a new judgment entirely. In Maryland, this motion usually has a 10-day time limit to be filed after your judgment is entered. 

Motion for Reconsideration: A request for the judge to reconsider their ruling and change one specific part or change the ruling entirely. In Maryland, this motion usually has a 30-day time limit after judgment to be filed. This motion is typically filed if you believe the judge did not consider or properly examine certain evidence or correctly apply the law. It can also be filed if there is new evidence available that was not able to be presented before the judge's original ruling. But the court is capable of barring you from introducing new evidence in your motion, it is imperative that you consult with an experienced attorney. 
What Happens If My Maryland Post-Judgement Motion Is Denied? 
A post-judgement motion may be denied if it does not meet the proper standards. For instance, a Motion for Reconsideration should not be filed simply because you do not agree with the ruling or you would like to reargue an element of your original case. Missing the filing deadlines or basing your motion on unraised facts that were known prior to the judge's ruling are a few reasons why a motion may be denied. Post-judgement motions are very time sensitive and intricate, and you don't have to try to navigate the process by yourself. 
Considering Filing a Post-Judgment Motion? Contact an Experienced Montgomery County, Maryland or Prince George's County, Maryland Attorney Today
If you want to know more about post-judgment motions, you should contact the Law Office of LaSheena M. Williams, LLC to discuss your options. If you need the assistance of an experienced Maryland divorce attorney contact the Law Office of LaSheena M. Williams at (301) 778 – 9950 or leave an online request for a consultation.
Our firm passionately represents clients across Rockville, Bethesda, Gaithersburg, Silver Spring, Takoma Park, Chevy Chase, College Park, Cheverly, Greenbelt, Oxon Hill, Hyattsville, Upper Marlboro, Largo, Bowie and surrounding communities.