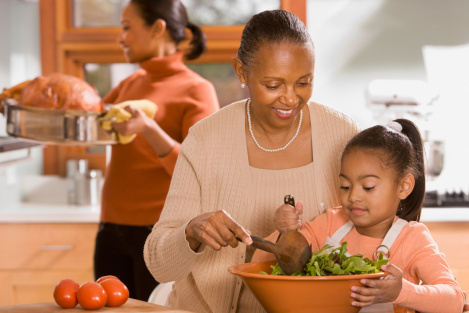 Although the Thanksgiving holiday is typically a time for family celebrations, football, and relaxation; statistics show that driving during the Thanksgiving holiday travel period is one of the most dangerous times to be on the road. Unfortunately, more drunk driving accidents and fatal car accidents occur during the Thanksgiving holiday travel period than on almost any other day of the year.
If you plan on driving anywhere with your loved ones this Thanksgiving holiday, remember to stay safe and be on the lookout for erratic or distracted drivers.
Tips for Avoiding a Maryland Car Accident this Thanksgiving Holiday
While you may not be able to control other drivers, there are things you can do to help avoid a car accident, including:
Travel on a Different Day. The Wednesday before Thanksgiving and the Sunday after are historically the busiest traffic days and contribute to the higher number of Thanksgiving car accidents. If you have to travel on these days, remember to be patient as everyone tries to get to their holiday destinations.
Drive During the Daytime Hours. Travelling late at night or after a night of missed sleep increases the risk for a car accident. Drowsy driving is dangerous, and you should avoid it. Plan to travel during times when you will be awake, alert, and focused.
Stay Overnight. If you or another adult in the vehicle plans to drink, you should arrange for an overnight stay. You should also consider an overnight stay if you feel tired or are too fatigued to safely make the drive home. Consider making hotel reservations or plans to stay in the home of a family member or friend.
Assign a Designated Driver. If staying overnight is not an option, make sure you designate a driver to ensure you and other members of your party make it safely home.
Avoid Distractions. There is a lot going on during the Thanksgiving holiday, and it is easy to become distracted. Remember to stay alert and attentive while driving because there will likely be a lot of holiday drivers that are distracted, rushed, or intoxicated. Resist the temptation to use electronic devices like cell phones and DVD players. Keep your eyes on the road and pay attention to your surroundings.
At the Law Office of LaSheena M. Williams, LLC, we wish you and your loved ones a safe and happy Thanksgiving holiday. If you or a loved one is in a car accident this Thanksgiving holiday it is important that you know how to handle the situation. Remember to call the police and get emergency medical help, even if it is a holiday weekend.
Take care of yourself and contact the Law Office of LaSheena M. Williams, LLC at (301) 778 – 9950, if you have questions about your rights or potential recovery. Even if you live out of state, it is important for you to call a local Montgomery County Lawyer or Prince George's County lawyer to represent you.