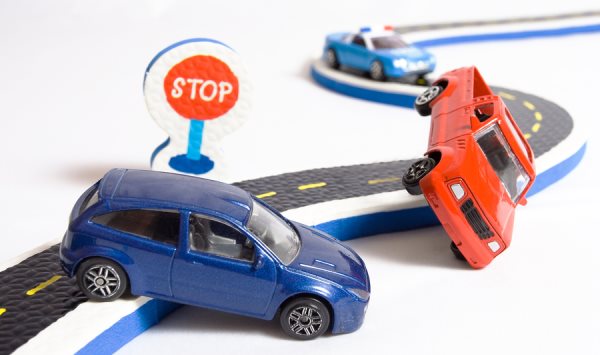 The aftermath of a car accident can be a difficult time. You may be suffering physically, emotionally, and even financially. Following an accident, the last thing on your mind is the potential outcome of a possible court case. However, when the dust settles and you are in the process of pursuing a car accident claim it may be too late to remedy mistakes that occurred during the early stages of your accident claim. These mistakes can potentially ruin your recovery of full compensation for your car damage, medical bills, and lost wages.
Insurance companies will do everything in their power to limit or prevent you from recovering a fair compensation for your claim. Contact an accident lawyer, to protect your rights and maximize your compensation. Here is the second installment of the Top 10 mistakes you can't afford to make when filing a car accident claim in Maryland:
5.    Posting on Social Media About Your Car Accident
Most insurance companies will routinely search the internet for evidence that can ruin your injury claim. If you currently use Twitter, Facebook, Instagram, Youtube, or any other type of social media, do not post any photos or details of the accident or your injuries. You should also remove any posts that could potentially limit your claim. Consider discontinuing your use of social media entirely until your case is resolved.
4.    Talking to the Insurance Company Without the Advice of Your Attorney
Although you should inform your insurance company of your accident, do not allow them to record a statement before you seek advice from an attorney. Insurance adjusters can sound and act friendly and helpful, they are trained to preserve their company's best interests. They are trained to get information from you that can later be used to deny or significantly reduce your compensation.
Remember, any statements provided to an insurance adjuster can be used to potentially destroy your case. Never talk to an adjuster, and never sign anything without the advice of your attorney.
3.    Failing to gather as much information as possible from Witnesses
Make sure to write down information about the drivers involved in the car accident, as well as any witnesses. Gather the name, contact information, car information, and insurance information of any drivers, vehicle owners, passengers, and witnesses. You never know who may be the key witness to confirm what happened during the accident, remember to obtain the information for all potential witnesses.
2.    Taking Your Damaged Vehicle To The Insurance Company's Preferred Body Shop
Always remember that the insurance company's number one priority is to save money. Although the insurance company's recommended repair center may offer a quick and convenient estimate, you may be cheated out of the actual full repair or replacement value for your car. Remember, you are not required to use the repair shop recommended by the insurance company. You have the right to get several estimates and take your car to any shop you trust.
1.     Not Documenting What Happened at the Scene of the Car Accident
Documentation often provides the most important evidence in your lawsuit. You should write down everything you can about the accident scene. You should also take photos of the entire accident scene, all injuries, and the car damage to your vehicle and any other damaged vehicle.
You should also maintain a written record of any injuries, medical records, lost wages, or anything else related to the accident. It's a good idea to keep a journal about how your injuries have affected your day-to-day life.
From offices in Rockville, Maryland, LaSheena Williams handles accident and injury cases throughout Maryland. Contact our office today to find out how we can help you get answers for your specific situation in a free personal injury consultation.