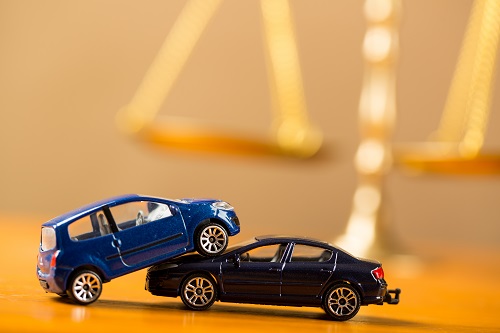 The aftermath of a car accident can be a difficult time. You may be suffering physically, emotionally, and even financially. Following an accident, the last thing on your mind is the potential outcome of a possible court case. However, when the dust settles and you are in the process of pursuing an auto accident claim it may be too late to remedy mistakes that occurred during the early stages of your car accident claim. These mistakes can potentially ruin your recovery of full compensation for your car damage, medical bills, and lost wages.
Contact an accident lawyer so that you can protect your rights and maximize your compensation. Staying informed is important. Here is first installment of the Top 10 mistakes you can't afford to make when filing a car accident claim in Maryland:
10. Failing To Make A Police Report
Regardless of how minor the injuries seem, it's essential for you to contact the police and report the automobile accident. The accident report is crucial and can be used to support your accident claim, especially if the liable party tries to deny fault.

The 911 operator will ask if anyone is injured. Make sure you request that an officer responds to the scene. Even if the police officer decides to not issue a traffic citation, insist that the officer completes a Traffic Collision or police report. These reports will typically contain valuable observations and witness statements that can bolster your claim.
9. Not Seeking Medical Attention Immediately After Your Car Accident
Even if you feel fine after the vehicle accident, it's important that you get checked out by a doctor as soon as possible. You may think you feel all right, but serious, life-altering injuries such as internal bleeding, brain injuries, or soft-tissue injuries, may not be apparent immediately. Waiting to go to the doctor could put your health at risk and jeopardize your right to recover compensation.
8. Failing To Tell The Doctor Everything
While visiting the doctor after the injury, it is important to honestly report all of your injuries. If the injuries and side effects of your accident are not documented in your medical record, you may not be fully compensated for your pain and suffering.
Make sure you provide your physician with an accurate and thorough medical history. Do not try to conceal your previous illnesses or injuries, because it could impact the quality of your medical treatment and harm your lawsuit.
7. Failing To Follow Through On Medical Treatment
The car insurance companies will deduct money for gaps in treatment. Skipping physical therapy or doctor appointments signals that you are healed and don't need care, even if you may have chronic pain and disabilities. Ongoing treatment and monitoring are critical to your medical recovery and your legal claims.
6. Not seeking Legal Advice Immediately
At the Law Office of LaSheena M. Williams, LLC we offer a free, no-obligation personal injury consultation. Many people miss important details or do irreparable harm to their case by trying to handle it themselves. Before you say the wrong thing or get in over your head, call in the professionals.
If you sustain serious injuries as a result of the accident, proper legal representation is vital to protecting your individual rights, and ensuring you receive full compensation for all your injuries. As a qualified car accident attorney, The Law Office of LaSheena M. Williams, LLC can guide you through the entire process, handle all communication with the insurance company, gather evidence, help you line up proper medical care, and help you build and prove a case so you can recover maximum compensation for medical costs, lost wages, emotional distress, pain and suffering, and other losses.
From offices in Rockville, Maryland, LaSheena Williams handles accident and injury cases throughout Maryland. Contact our office today at (301) 778 – 9950 to speak with an accident attorney and find out how we can help you get answers for your specific situation in a free personal injury consultation.