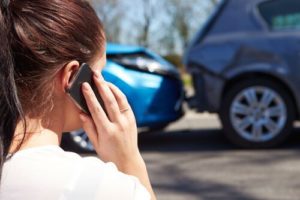 Maryland Personal Injury
Speaking with a Maryland Personal Injury Lawyer can put you on the path to coping with your recent accident injury.
Your injury can affect you every hour of every day. You don't get a break from the pain or the difficulties it causes you. When you are injured, it can be difficult to go about your daily routine, to work, to walk, even to sleep. Eventually, the medical bills begin to pile up and you have to squeeze medical appointments into your already hectic schedule.
You may be dealing with a lot right now – too much for you to handle on your own. Speak with an attorney at the Law Office of LaSheena M. Williams, and we will help you get your life back on track.
We know how stressful the days after an accident can be for victims, and we know how to help you through this difficult time.
At the Law Office of LaSheena M. Williams, LLC , as a Maryland Personal Injury lawyer, we handle a wide range of Maryland personal injury matters, including claims arising from injuries caused by auto accidents, dangerous products, wrongful death, slip and fall accidents, workers' compensation, and property owner negligence. We represent individuals who have been hurt because of someone else's neglience or recklessness. At the Law Office of LaSheena M. Williams, we can help you seek financial compensation for your injuries.
On any given day, you probably don't expect to suffer a life-altering injury. If you are injured as a result of someone else's actions or negligence, you should consider hiring a personal injury attorney to help you understand your rights and obtain compensation from the negligent party.
When you choose to have our legal team at The Law Office of LaSheena M. Williams, advocate for you, our goal is to help you rest easier knowing that you have capable representation during this challenging time. When you have been injured because of another's negligence, it is crucial to retain the services of a considerate attorney who can be there for you to work on your behalf. Please do not hesitate to let us know if you have any questions.
There are many different circumstances that could be considered personal injuries. If any of the following sounds familiar to you, it's a good idea to reach out to an attorney.
As a Maryland Personal Injury Lawyer, We Handle Personal Injury Claims throughout Prince George's County, Maryland and Montgomery County, Maryland
Mediations. Arbitrations. Depositions. Interrogatories. If you are trying to understand the Maryland Personal Injury claim process on your own, the complex legalese can make your head spin. At the Law office of LaSheena M. Williams, we will help guide you through the entire Maryland personal injury claim process.
If you are injured because of someone's negligence, you shouldn't have to suffer the burden of dealing with medical bills, lost wages, and other damages. We'll take as much of this burden off your shoulders as possible. When you do have a direct role to play in your claim, like you would in a deposition, we'll work with you so that you know what to expect and make the process as easy as possible.
Contact a Maryland Personal Injury Lawyer at the Law Office of LaSheena M. Williams to get started on your case. You can call (301) 778 – 9950 to set up a free initial consultation.
Speak with a Maryland personal injury lawyer at the Law Office of LaSheena M. Williams, LLC today at (301) 778 – 9950, and we'll be there for your family every step of the way.