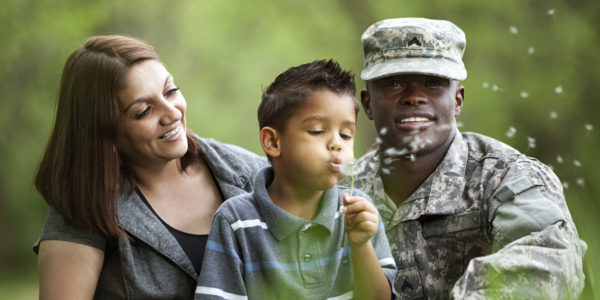 All  Maryland divorces must comply with Maryland law. Unlike a civilian divorce, a Maryland military divorce may also be subjected to federal laws. These laws may impact any couple where one or both spouses are active, reserve, or retired members of any branch of the United States armed forces.
Why You Need a Maryland Military Divorce Lawyer
In Maryland, a military divorce has unique concerns and legal requirements. For many servicemembers, factors such as overseas deployment, child custody and visitation arrangements, benefits, and federal laws may affect your Maryland military divorce. It is important to consult with a military divorce lawyer so that you understand your state and federal rights and obligations.
Residential Requirements for a Military Divorce in Maryland
For a Maryland Circuit Court to have jurisdiction, a couple seeking a Maryland military divorce must meet specific residency requirements. To obtain a Maryland military divorce,  Maryland laws require either the servicemember or the servicemember's spouse to live or be stationed in Maryland.
The "Uniformed Services Former Spouses Protection Act" and the "Servicemembers Civil Relief Act" May Impact Your Maryland Military Divorce
A Maryland military divorce may be impacted by the Federal Servicemembers Civil Relief Act of 2003 ("SCRA") and the Uniformed Services Former Spouses Protection Act ("USFSPA").
The Servicemembers Civil Relief Act allows servicemembers to "stay" court hearings, such as divorce hearings or child custody hearings, if the servicemember's military service will materially impact the servicemember's ability to protect his or her interests. The SCRA requires a court or administrative body to grant at least a 90-day stay if requested by the serviceman or servicewoman.
The SCRA also provides protection for servicemen and servicewomen by preventing the active duty military member from being divorced without knowing it or without having a sufficient amount of time to handle the divorce proceedings.
Military Child Custody and Family Care Plans
Single parents and dual military families should have family care plans in the event the servicemember is deployed. These plans outline the physical and legal care of the servicemember's dependent children during the servicemember's deployment.
Meet with an Experienced Military Divorce Lawyer in Maryland
The requirements for your Maryland military divorce will depend on the unique facts and circumstances of your marriage. Whether you or your spouse is an active or retired member of the Air Force, Army, Coast Guard, Marine Corps, and Navy, we can help guide you through your Maryland military divorce.
If you have questions regarding a military divorce or child custody matter, please don't hesitate to contact the Law Office of LaSheena M. Williams. You can call reach our office at (301) 778 – 9950 or by leaving an online consultation request.
Our firm passionately represents clients across Rockville, Bethesda, Gaithersburg, Silver Spring, Takoma Park, Chevy Chase, College Park, Cheverly, Greenbelt, Oxon Hill, Hyattsville, Upper Marlboro, Largo, Bowie and surrounding communities. We look forward to working with you and your family.