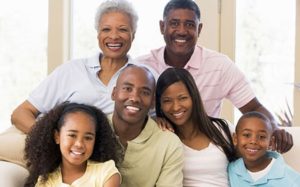 Navigating a family law matter can be a complex legal process. A Maryland divorce attorney can help you smoothly navigate through your family law matter. When child custody is an issue, even an amicable divorce can become an overwhelming emotional battle. When property is an issue, it is important to take action to safeguard your future interests.
Although a divorce is a decision made and carried out between two people, the consequences of the divorce will have wider-spread ramifications. Divorce can negatively impact the couple's children and their relationships with their extended family and friends.
The mishandling of a divorce case can have long-term detrimental effects. Mishandling can turn what could have been an amicable resolution into a bitter and drawn-out courtroom battle.You deserve to have the guidance and counsel of someone who is intimate with this area of the law. You deserve someone who will be able to help you navigate through the legal process.With the help of a qualified divorce attorney, your divorce or family law matter will be handled in a manner that can benefit your current and future interests as well as those of your family.
While many divorce cases can be settled amicably, it is in your best interest to have a have an experienced family law attorney protect you and your children. At the Law Office of LaSheena M. Williams, we understand the difficulties and confusion that the majority of family law cases can present. That is why our team strives to provide each individual client with the knowledge, communication, attention, and dedication they expect and deserve. We value our clients and will aggressively fight for successful results.
If you are facing a divorce, child custody, child visitation or child support, in Montgomery County or Prince George's County, contact a Maryland divorce attorney immediately. Our firm passionately represents clients across Rockville, Bethesda, Gaithersburg, Silver Spring, Takoma Park, Chevy Chase, College Park, Cheverly, Greenbelt, Oxon Hill, Hyattsville, Upper Marlboro, Largo, Bowie and surrounding communities. Call us today at (301) 778-9950, or send an online message for a consultation. We can discuss your case with you, help you understand your options, and make this time less difficult for you and your family.
Family Law Practice Areas
Domestic Violence Defense
Marital Property Division